The Middle is a weekly program that meets on Wednesdays from 6:30-8:30 pm. We spend time hanging out, playing games, and more importantly, we worship through a lesson and singing, followed by gathering in small groups.
Current Lesson Series

In May and June, we'll take a look at different sayings of Jesus. We'll look at these sayings through the lens "What if Jesus was Serious?" Because Jesus was serious, we'll challenge ourselves to live the way He is calling us to.
3 Month Calendar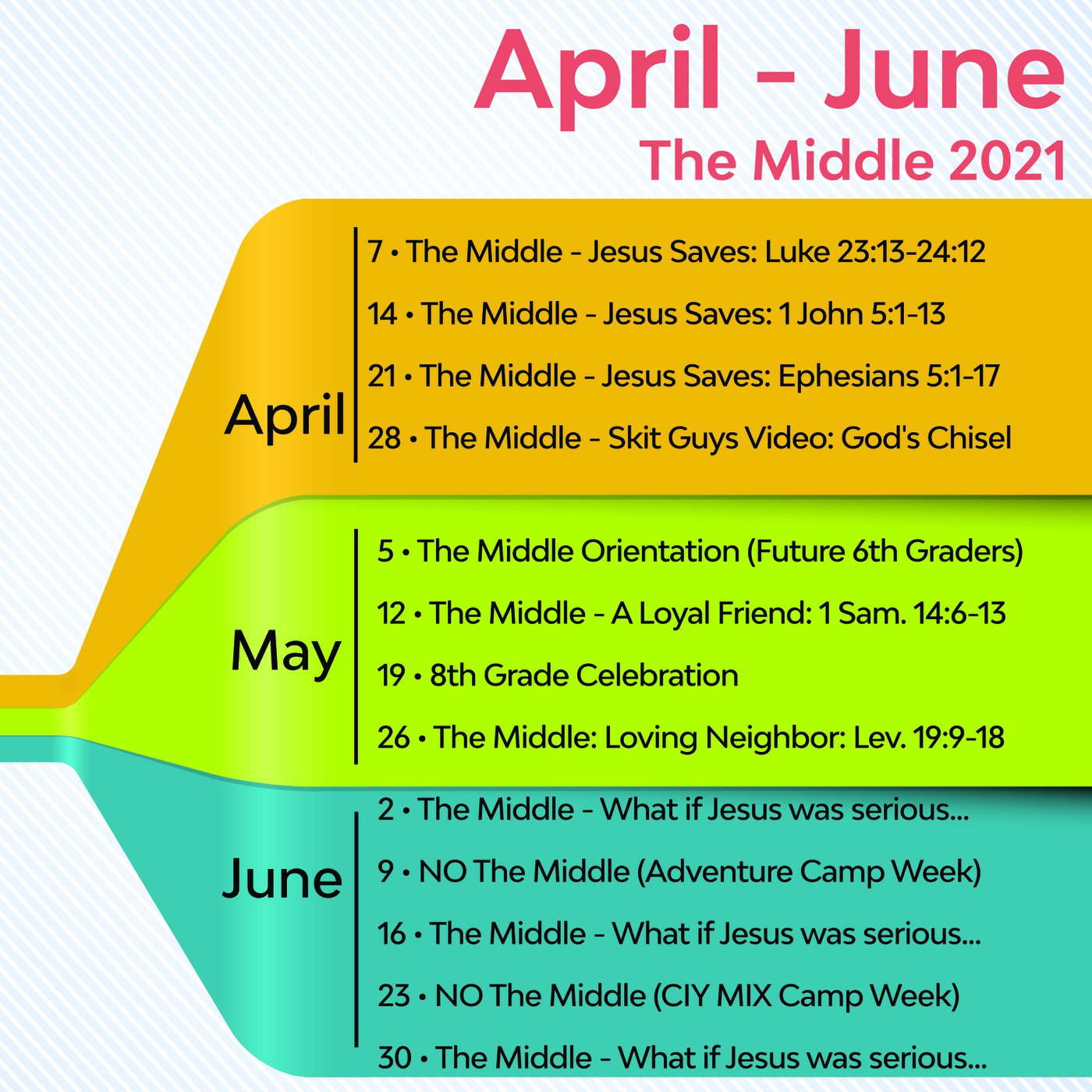 Upcoming Events