High School is a weekly program that meets on Sundays from 6:30-8:30 pm. We spend time hanging out, playing games, and more importantly, we worship through a lesson and singing, followed by gathering in small groups.
Current Lesson Series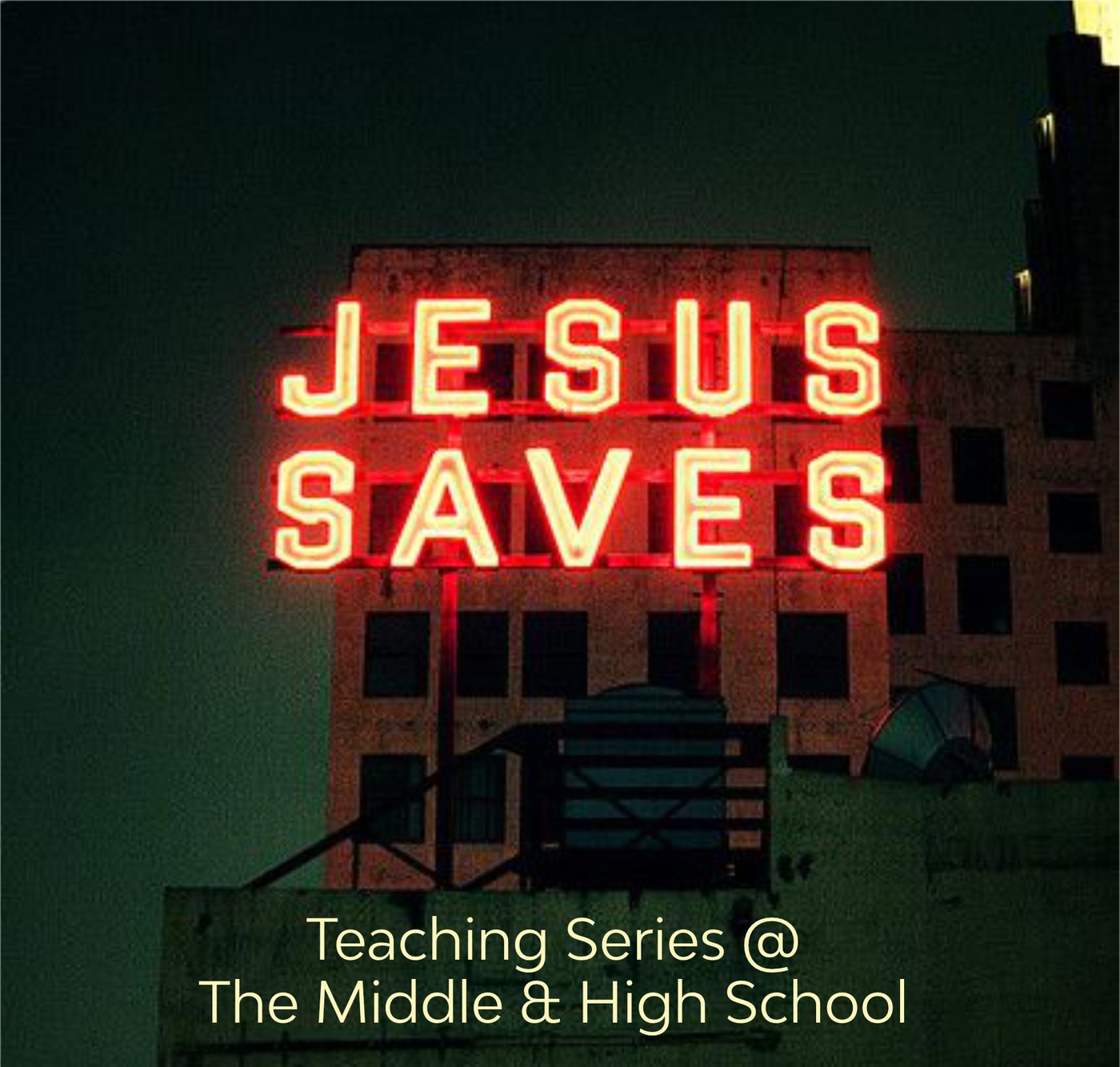 In this 6 week series, we'll look at Jesus' life and how it impacts us. We'll ask a key question each week to evaluate where we are in our journey with Him. It's a great opportunity to SEE and KNOW Jesus, and hopefully, have a RELATIONSHIP with Him.
3 Month Calendar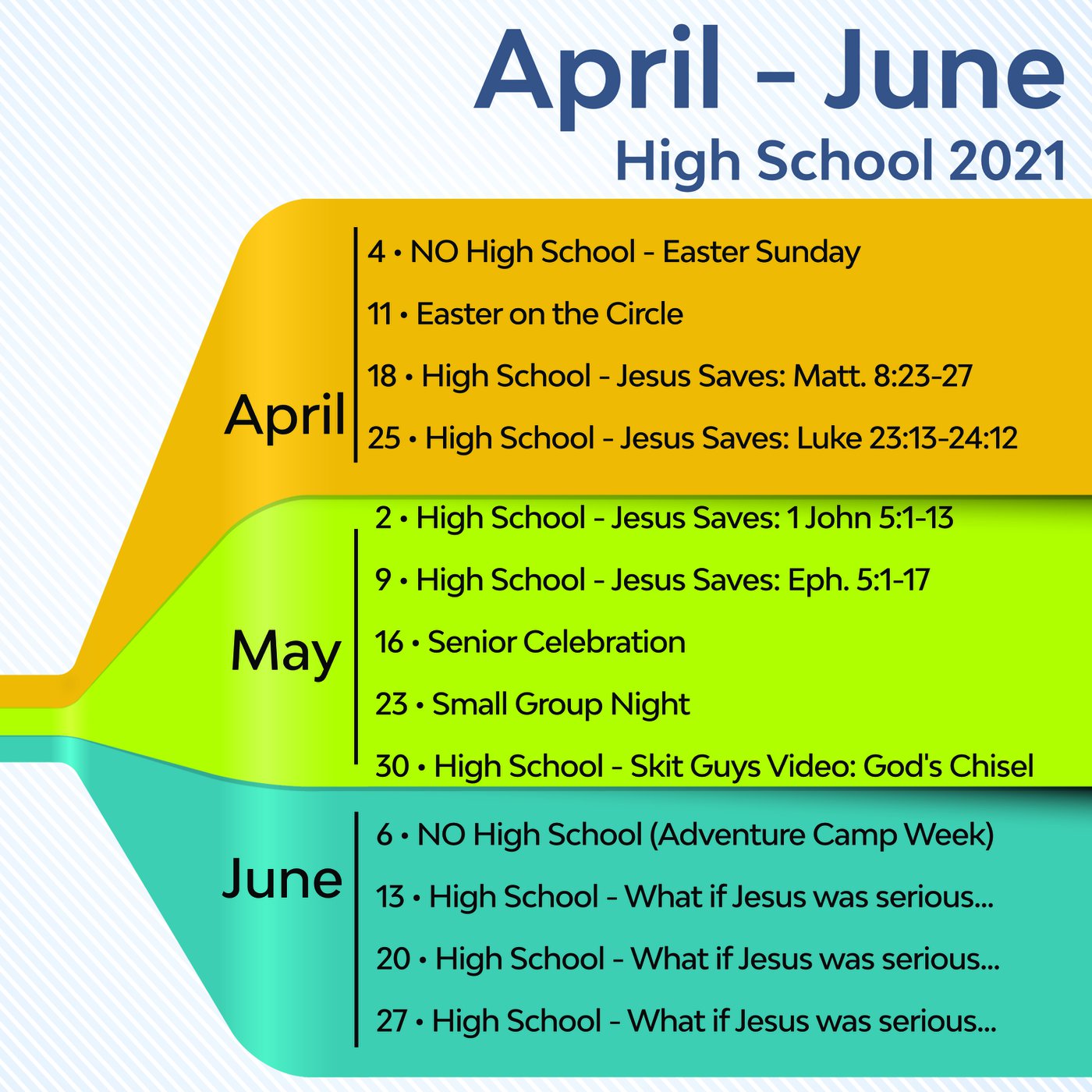 Upcoming Events